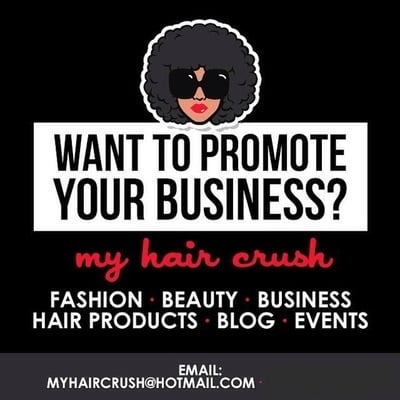 Please send your images and exact language (and tags) for your posts to myhaircrush@hotmail.com with "promo" in the subject line.
This is for 2 post to includes IG (@instagram)
-Ads must be sent well in advance to ensure time slot availability.
*********500 characters max, 30 hashtag max
Store: http://myhaircrush.com
All ads are published Eastern time.
Images do not remain on the site forever. They are removed within 24 hours or once the new image is posted.
You have 5 days to use ALL promos
We are unable to make changes to posts once they are submitted or posted.
We no longer advertise natural hair apparel.
PLEASE NOTE THESE RATES ARE FOR SMALL BUSINESSES ONLY (ltPlease contact for other rates.